The main services we offer at Dimmer naturally revolve around what we do best: house manufacturing. Depending on what you need, we can help you to build buildings for various purposes:
Civil engineering structures – single family residential units and multiple dwelling units
Industrial premises – commercial buildings, warehouses/production facilities (factories, mills, and farms)
Commercial premises – new buildings and building conversions
Production of timber frame houses
From a mere plan to handing over the key – you will work with professionals with over 30 years of experience in timber frame house construction.
We build energy-efficient timber frame houses, at a fair price, in a short time and, most importantly, according to our customers' wishes. We know wood in all its noble forms and we guarantee for its durability and strength, offering you a 30-year warranty on any home you build with us.
Design and planning of load-bearing structures
The design and planning of load-bearing structures is perhaps the most important step in starting the actual construction of any building, so it needs to be done by professionals. This type of design involves multiple essential steps, such as thinking about buildings in terms of mechanical strength/stability under a wide range of adverse external factors: static, climatic, dynamic and, of course, seismic overloads.
We create the designs in Cadwork, then export them directly to Hundegger K2i and Weinmann CNCs.
Technical design – construction solutions and optimisation
Our mission is to deliver to customers in Romania and Europe houses that are energy-efficient, environmentally friendly and, of course, always built to high-quality standards.
We always use the most modern construction principles in our planning and design. This helps us to always meet deadlines.
Technological consultancy
"Do I have the money to build this building? Can I build like this in Romania? Do I have to apply special treatment to the soil on my land before I start building? Can I build on a timber frame? Is my building too tall to be made of timber?"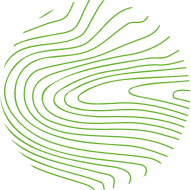 Technological consulting is as important as design, because it helps you answer crucial questions like the ones above. After all, at Dimmer we start a project only after you are fully informed.
This kind of consulting saves you time and money by giving you answers and applied solutions that you can immediately implement in your project.
Assembly of timber frame houses
It is easy to understand at this point that wood is our favourite material, so we can work with any type of wood, under any conditions.
One of our services involves assembling timber frame houses from ready-made kits. Timber has many advantages: it is a good natural insulator, it is durable, elegant, highly resistant to earthquakes and, if treated properly, it can withstand almost any severe weather that can be a hazard to timber frame houses.
Energy-efficient houses: nZeb & passive houses
The most important advantage of Dimmer houses is their proven energy efficiency. The Near-Zero-Energy-Building (nZEB) principle has always had our respect and a special place in the hearts of the architects we work with.
An energy-efficient house is very important for both the ecosystem and your quality of life, helping you to significantly reduce utility costs. Living with your family in such a home, you'll enjoy great benefits such as excellent insulation, ventilation and natural light, weather resistance and, last but not least, much lower utility costs.
Dimmer – a Passive House Institute certified team, from design to assembly
The Directive 2010/31/EU of the European Parliament and of the Council of 19 May 2010 on the energy performance of buildings provides for increased efficiency of new buildings and requires all new buildings to be energy-efficient (nZEB) by the end of 2020 and public buildings by the end of 2018.
Both Dimmer's planning engineers and installation team are certified by PHI (Passive House Institute) as Certified Passive House Tradespersons. One of the most recent passive houses the Dimmer team helped building is #casabuhnici.
I'm Martina and I discovered my passion for wooden frame houses at Dimmer. Timber frame houses are the houses of the future and we want people to know their true value.
I consider communication the basis of any human relationship and I always want to hear the story behind the project. Because every project starts with hope and starts from a dream, I can help you make it a reality for your clients.
Let's make a house become a home for your future happy clients. Together, as a team!
Hi! I am Nadia and I graduated from the Environmental Science University in Cluj Napoca. I've always been interested in everything Ecofriendly related and that is why I feel that I fit perfectly working with Dimmer, since we are building eco friendly houses. I love to interact with people and I love that we share the same values.
I truly consider that only by working together we can change the perception upon wooden timberframe houses.
+40 (740) 992 461 | [email protected]