Advanced technologies and quality production
We do things by the book, but you don't have to take our word for it.
We welcome you to visit our factories anytime to see for yourself the technological process that allows us to build the houses we are so proud of.
And because we are sure you will like what you see, if things don't turn out the way you expect, we will take care of the cost of your trip.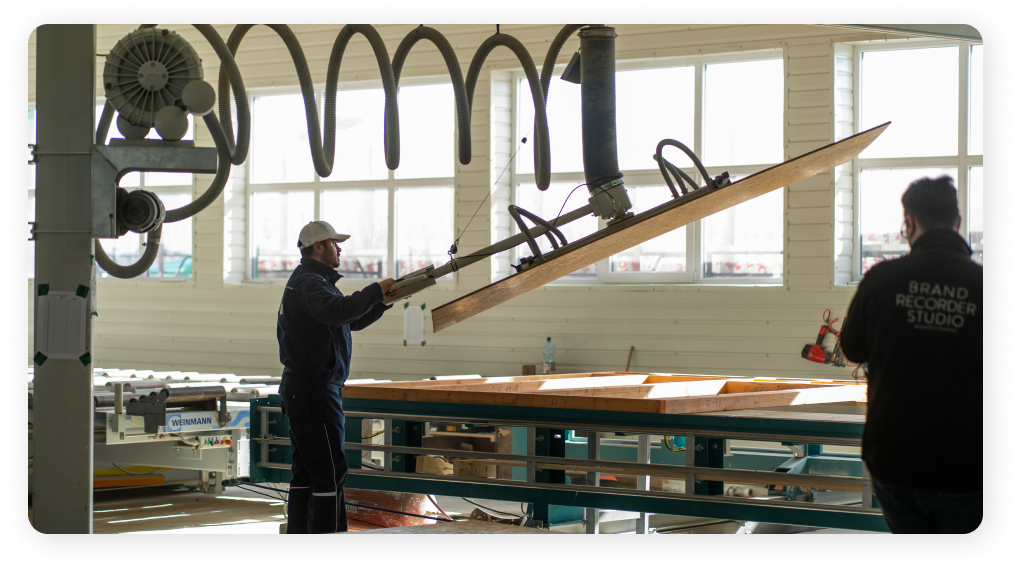 Advanced technology
From planning to assembly, we carefully monitor all stages of construction and make sure every house meets the high-quality standard we're committed to uphold.
We produce the designs in Cadwork, from where they are exported directly to Hundegger K2i and Weinmann CNCs. These technologies allow us to process wooden elements with a precision of 0.1 mm.
European 

certified

We are internationally recognised as a trusted construction partner.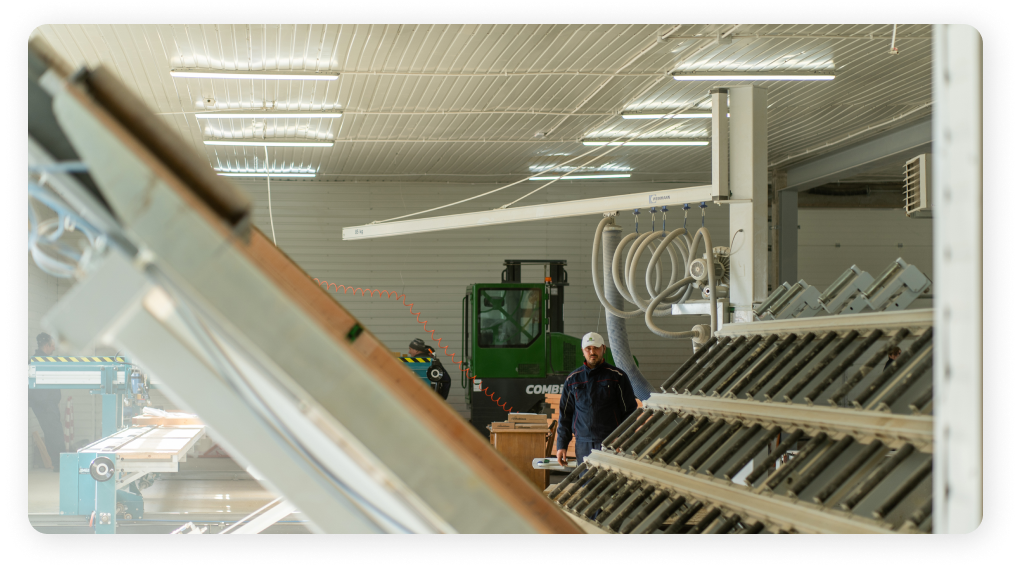 Visit Dimmer
production

facilities

In just 10 minutes, you can see the entire workflow in our factories.
I'm Martina and I discovered my passion for wooden frame houses at Dimmer. Timber frame houses are the houses of the future and we want people to know their true value.
I consider communication the basis of any human relationship and I always want to hear the story behind the project. Because every project starts with hope and starts from a dream, I can help you make it a reality for your clients.
Let's make a house become a home for your future very happy clients. Together, as a team!
Hi! I am Nadia and I graduated from the Environmental Science University in Cluj Napoca. I've always been interested in everything Ecofriendly related and that is why I feel that I fit perfectly working with Dimmer, since we are building eco friendly houses. I love to interact with people and I love that we share the same values.
I truly consider that only by working together we can change the perception upon wooden timberframe houses.
+40 (740) 992 461 | [email protected]